Mass and Service Times
Blackheath Catholic Christmas Vigil Mass and Christmas Carols in the Forest 24th December 5.30PM

This year the Catholic Sacred Heart Community at Blackheath is planning to celebrate its Christmas Vigil Mass with a difference the Christmas Eve Vigil Mass will be celebrated down in the Forest of Pine Trees - below Father Bob's house. Seating will be provided for those who really need it - everyone else is encouraged to bring a picnic blanket and sit on the grass.
The Vigil will commence with Christmas Carols at 5.30pm and Mass at 6.00pm.
A warm invitation is extended to the wider Blackheath Community to join in this special Celebration of Jesus Christ's Birth.
Young children attending will be welcome to join in the special Christmas Pageant.
Parking will be available adjacent to the Church or in Wentworth and Inconstant Streets.
Of course all is dependent on the weather - in the event of rain, the Celebration will be held in the Church.
Standard Parish Mass Times:
Blackheath
Mass Sunday 9.30am
Evening Mass Tuesday 6.30pm
Morning Mass Wednesday, Friday & Saturday 9.00am
Thursday 8.00am
Healing Mass 1st Saturday Of The Month 900AM
Benediction 2nd Saturday after 9.00am Mass
Exposition All other Saturdays after 9.00am Mass
Reconciliation Saturday at 9.30am
Mount Victoria
Vigil Mass 1st and 3rd and 5th Saturdays 6.00pm
First Friday of the Month: 7.00pm (Mt Victoria)
Megalong Valley
Vigil Mass 2nd and 4th Saturdays 6.00pm
---
Easter Services - 2014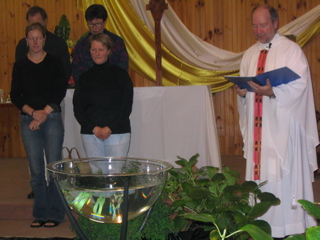 Holy Thursday
7.30pm Mass of the Lord's Supper with veneration till 9.30pm (Fr Bob and Fr Paul)


Good Friday

Stations of the Cross 10am ­ Blackheath

Ecumenical Liturgy Service ­ 10am ­ St Joseph's Megalong Valley
followed by social gathering

Passion of our Lord 3.00pm ­ Blackheath (Fr Bob and Fr Paul)

Sunset reflection at at Mt Blackheathwith Fr Paul People meeting at Blackheath at 5.30pm or meet at Mt Blackheath 5.45PM


Holy Saturday

Reflection walk and water collection for Baptism to Walls Cave at 1pm (Fr Paul)

Vigil Mass at Blackheath ­ 7.30pm (Fr Bob and Fr Paul)


Easter Sunday

Sunrise reflection at 5.30am at Govetts Leap Gather in Car Park then short walk to George Phillips lookout with Fr Paul

Mt Victoria ­ 7am mass

Blackheath ­ 9.30am mass
Megalong Valley ­ 9.30am mass
---
Reconciliation Times:
Saturday at 9.30am; or by personal appointment
Parish Prayer
Rosary Thursday 2.00pm Blackheath
---