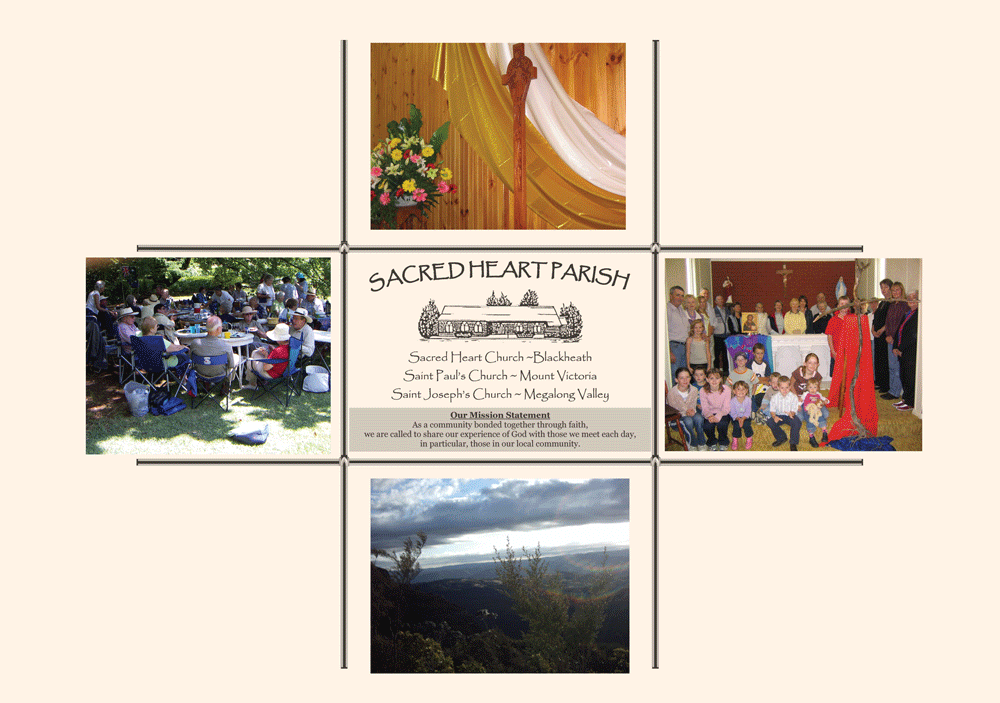 Current Sacred Heart, Blackheath Website
This is the site to go to for all Current Mass Times, Parish Activities and Facebook Links. Historical items are gradually being added to this site.
Archival WebSite 2003-2016
No Current Information is available at this site. It contains old Bulletins, Music Videos, photos etc. from this period, which are being gradually added to our new site.